Medical Products and Supplies
Duodenal Tubes
• Length 1250 mm
• Sizes: 16-24 Fr
• Transparent or frosted tubing
---
A gastro-duodenal tube is inserted through the nose or mouth via the oesophagus into the stomach or duodenum. It is used to drain gastric contents, decompress the stomach or duodenum, obtain a specimen of the gastric contents and administer medicine, liquids and/or enteral feeding.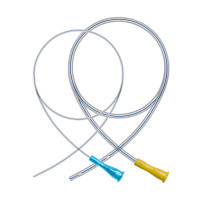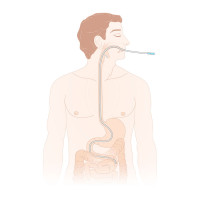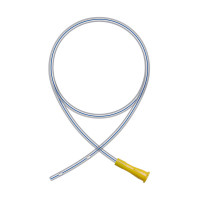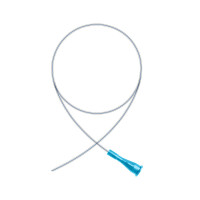 Product Features
Made of medical grade PVC;
Tube length 1250 mm;
An option of transparent or frosted tubing;
Closed and open distal tip available;
Funnel connector, color-coded for size identify;
Four side holes.
Available Configurations
Opened tip
| Ref. No.: | Size CH/Fr | Color code | Qty.Cs: |
| --- | --- | --- | --- |
| 0313-М107-16 | 16 | | 400 |
| 0313-М107-18 | 18 | | 400 |
| 0313-М107-20 | 20 | | 320 |
| 0313-М107-22 | 22 | | 240 |
| 0313-М107-24 | 24 | | 160 |
Closed tip
| Ref. No.: | Size CH/Fr | Color code | Qty.Cs: |
| --- | --- | --- | --- |
| 0313-М108-16 | 16 | | 400 |
| 0313-М108-18 | 18 | | 400 |
| 0313-М108-20 | 20 | | 320 |
| 0313-М108-22 | 22 | | 240 |
| 0313-М108-24 | 24 | | 160 |