Medical Products and Supplies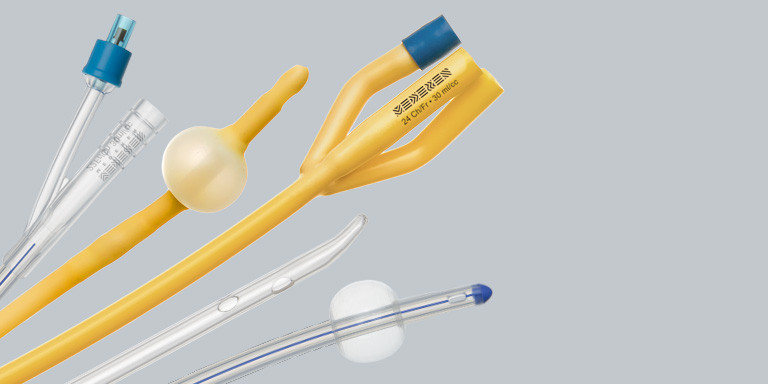 Baloon catheters
Based on advanced technology and high quality standards a full range of baloon urinary catheters are offered for indwelling catheterization focused on the needs of patients without neglecting the requirements of doctors and nursing staff.
Urology Disposable Products
Urinary catheters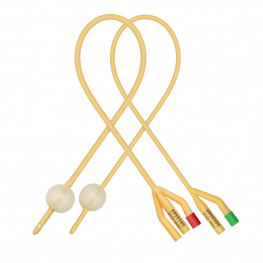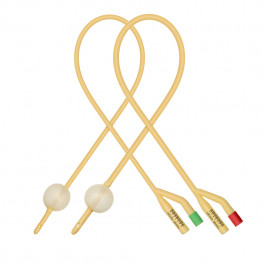 ---
2-way or 3-way 6-30 Fr/Ch
Standard 400 mm
Female 230 mm
Pediatric 270 mm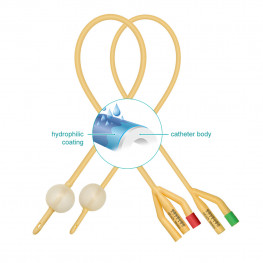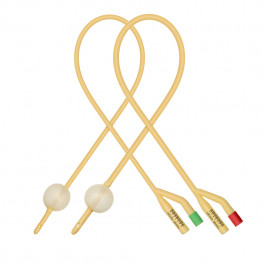 ---
2-way or 3-way 6-30 Fr/Ch
Standard 400 mm
Female 230 mm
Pediatric 270 mm
Foley catheters - as standart
oley catheters for urinary care are the most commonly recommended. These are indwelling units, meaning they're inserted into the body, usually through the urethra, and may be kept in place for extended periods as long as they're properly maintained with daily cleaning procedures. They're meant to drain urine from the bladder to an external bag that, during the day, will typically be attached to your leg with elastic bands. This classifies them as a leg bag catheter. In addition to these urethral catheters for sale, we also offer swivel mounts and connector tubing for disposable catheters and a full lineup of urinary catheter supplies.
Silicone foley catheters
Medium length round tip with two opposing eyes.
Maximum softness and biocompatibility for enhancing patient comfort.
Technically advanced process makes the balloon an integral part of the tip.
No «glue» ridge to irritate the urethral upon insertion and removal.
Remarkably smooth, the non-stick surface of silicone makes it highly resistant to encrustation.
The shaft allows for an approximately 30 % larger lumen, which can permit longer use and promote better drainage of sediment and blood clots.
The ribbed funnel ensures an easy, leak-proof connection while the clear connector and clear shaft allows, visual examination of drainage.