MEDEREN is an international company that produces a wide range of medical devices and disposable medical products. MEDEREN is using science researches and technology innovations in order to provide high-quality medical products, thus contributing to developing and improving healthcare.
The company's headquarters is located in Tel Aviv-Jaffa, Israel.
MEDEREN specializes in intensive care, anesthesiology, respiratory care, emergency medicine, obstetrics and gynecology, neonatology, gastroenterology and urology.
Our portfolio contains more than 3,000 products and includes the demands of medical institutions.
Ensuring quality of the products is MEDEREN's main principle. It complies in insuring with all the industry standards and certified in accordance with the EN ISO 9001/2008 and ISO 13485/2012 standards. The company uses high-quality materials for all its products.
MEDEREN works in collaboration with different scientific institutions from advanced medical countries and provides studies dedicated to new medical technologies enabling updating of all our products. Mederen Company also supports developing innovative medical products at the Clinical Research Institute at Rambam.
Our partners and we agree on one thing: everything we do is of importance. Responsibility, experience and innovation are the main principles our company operates with.
Rambam Campus
Rambam Health Care Campus in Haifa is the major tertiary care center for the northern region of Israel, serving its two million residents and others from the entire Mediterranean region. Rambam has its own clinical research institute and has a rich history of close affiliation with the Technion-Israel Institute of Technology and the University of Haifa. The dynamic research environment includes, as well, the Ruth and Bruce Rappaport Faculty of Medicine based on the hospital campus and the booming medical technology industry in the city of Haifa.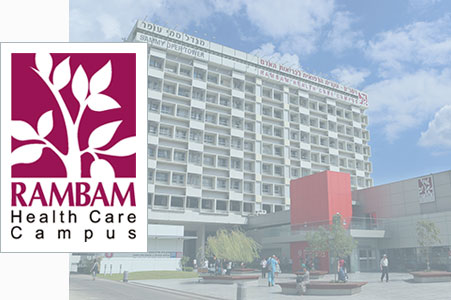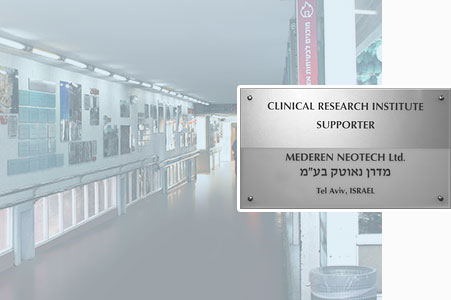 Research support
The MEDEREN Neotech company contributes to innovative scientifc projects and medical research to develop innovative patient-oriented diagnostic and therapeutic medical devices. As a supporter of Rambam, MEDEREN Neotech is privileged to be part of their mission: excellence in medicine, leadership in scientific research, and a commitment to provide medical care for all in need.
Marketing support
MEDEREN cooperates with professional associations, taking part in scientific and medical conferences, exhibitions and conventions. We conduct trainings with invited KOLs, holding educational courses, trainings, and webinars for customers and distributors. Our Company develops and implementates socially-oriented programs for patients, supports charity-oriented and socially-oriented activities. For all marketing issues please contact our Marketing Department: marketing@mederen.com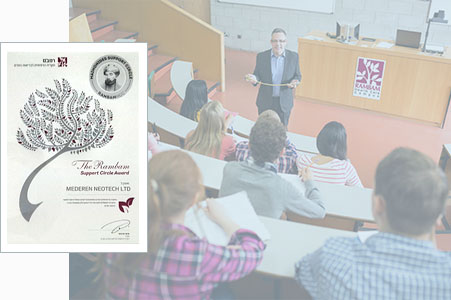 Mission
Our mission is to consolidate the global scientific experience and innovations to improve medical treatment and boost healthcare.
Portfolio
Our portfolio is expanding constantly. As of today, it includes more than 3,000 products that are safe, modern and of high quality. All of our products were created with great attention to detail and quality.