Medical Products and Supplies
Bellows Wound Drainage Set
• Capacity: 400 ml
• 2 Catheters with sizes: 7-19 Fr
---
Designed for close wound drainage under low negative pressure post operatively with the option to use two catheters simultaneously.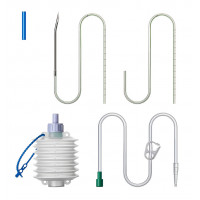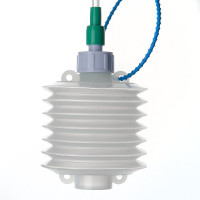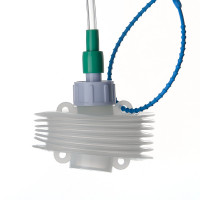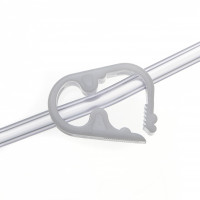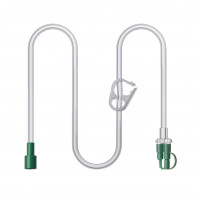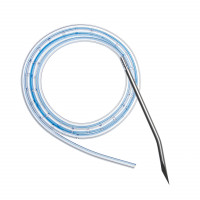 Product Features
Close wound drainage set under negative pressure.
Flexible 400 ml bellow chamber is easy to be depressed by one person single handedly for activating the suction of bellow unit.
Graduated bellow allows user to measure the drained volume.
Quality anti-reflux valve totally eliminates liquid reflux.
Provided with the option to use one or two catheters post-operatively.
Connecting tube is kink resistant and is provided with additional strength to withstand the suction.
Multiperforated catheters provided with color-coded radio opaque line and satin smooth perforation/ eyes for trauma free performance.
Redon (curved needle) with matching catheter with spare perforated catheter.
Available in different sizes ( Fr 7-18) with matching size curved needle to meet moderate to heavy drainage needs.
Sterile, individually packed in peelable blister pack.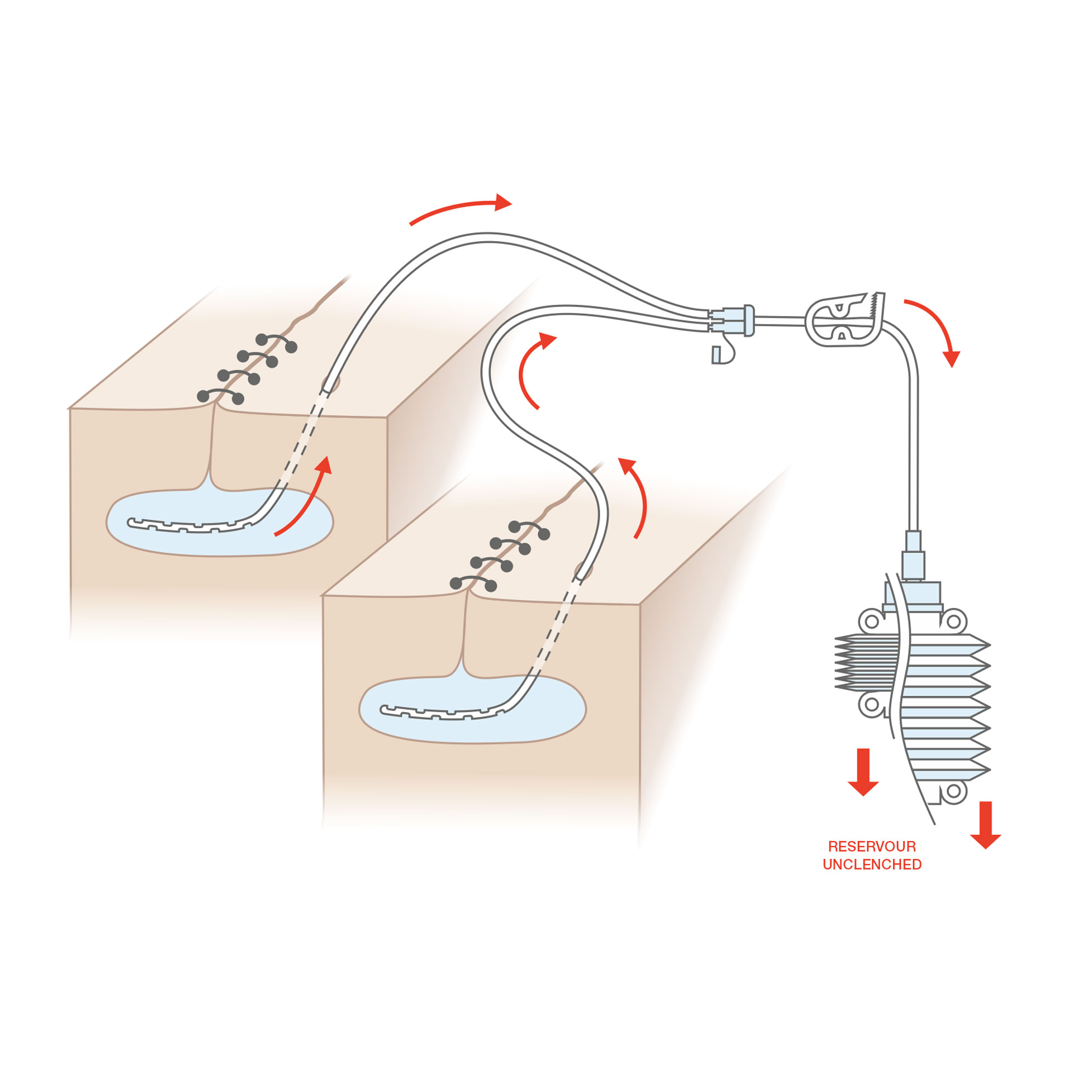 Available Configurations
| REF | Reservoir volume (ml) | Catheter size (Fr) Stylet dia (mm) | ID, mm | OD, mm | Radiopaque line color | Qty in box |
| --- | --- | --- | --- | --- | --- | --- |
| 0615-M404-07 | 400 | 7 | 0,86 | 2,4 | | 1 / 12 |
| 0615-M404-10 | 400 | 10 | 1,57 | 3,3 | | 1 / 12 |
| 0615-M404-12 | 400 | 12 | 2,25 | 4,0 | | 1 / 12 |
| 0615-M404-14 | 400 | 14 | 2,9 | 4,7 | | 1 / 12 |
| 0615-M404-16 | 400 | 16 | 3,4 | 5,3 | | 1 / 12 |
| 0615-M404-18 | 400 | 18 | 3,9 | 6,0 | | 1 / 12 |