Medical Products and Supplies
Endotracheal Tubes. Reinforced
• Cuffed: I.D. (3.0-9.5)
• Uncuffed: I.D. (3.0-9.5)
• Kink-resistant reinforcing coil
• Color coded connectors
---
High volume low pressure cuff. Manufactured with strong tube walls to ensure the proper ventilation for all patients. A variety of sizes ensures a safe airway is maintained throughout the surgery.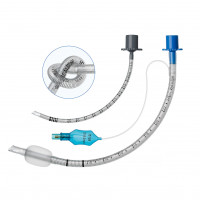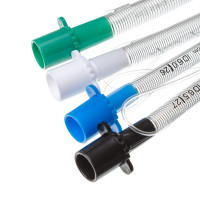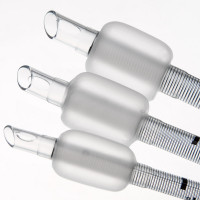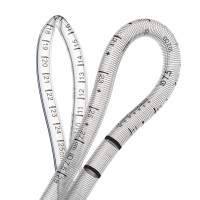 Product Features
Flat reinforcing coil that is kink-resistant, ensuring uninterrupted air-flow to the patient.
38 percent stronger than leading reinforced ET tubes and 150 percent stronger than nonreinforced ET tubes.
Polished Murphy Eye.
Be used of oral intubation.
Responsive pilot balloons.
Finely heat-welded cuffs (cuffed versions).
Bull-nose tips.
Split-resistant radiopaque lines.
Smooth Murphy eye.
Kink-resistant thermosensitive tube.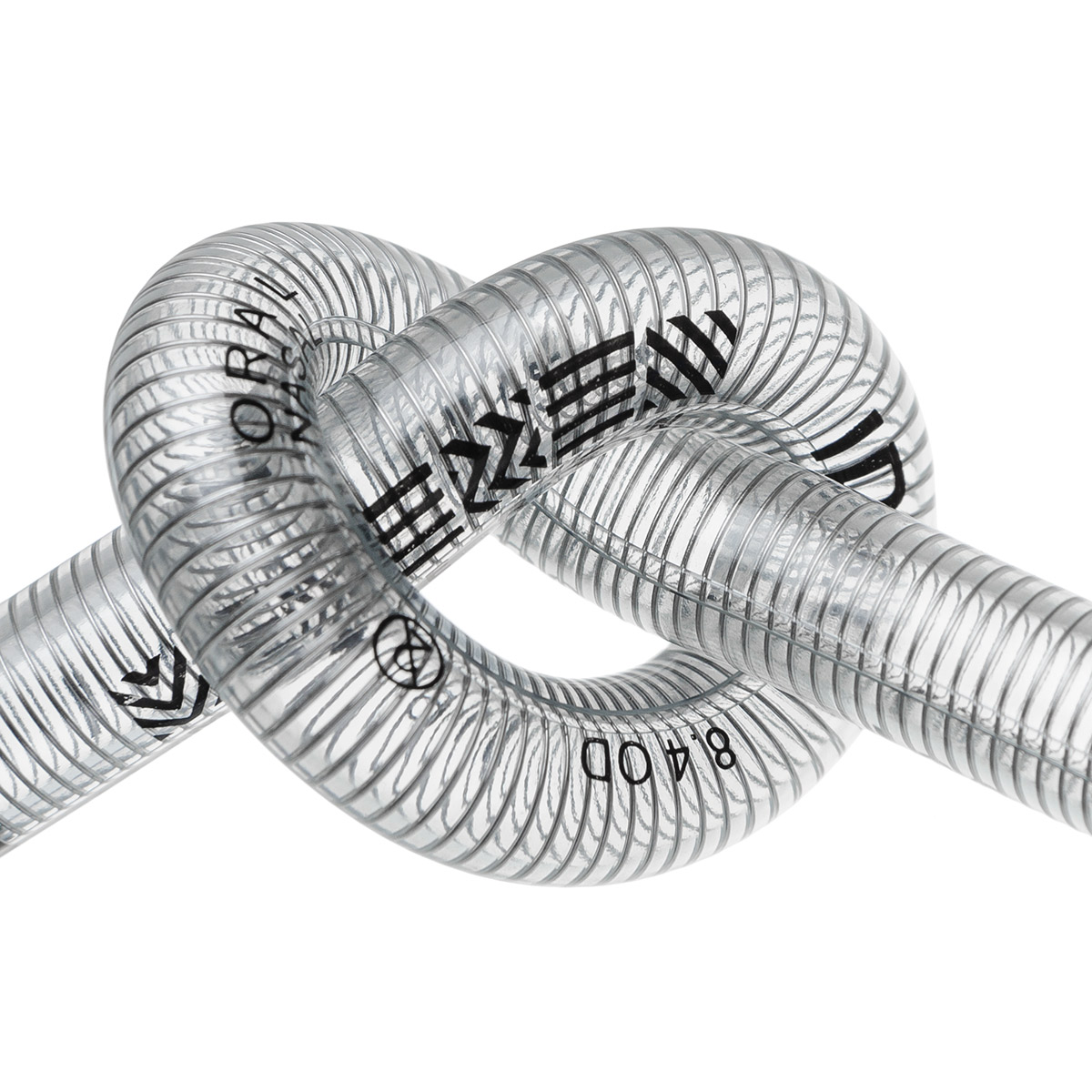 Available Configurations
Endotracheal Tubes. Reinforced. Cuffed
Ref. No.:
ID, mm


(internal ⌀)

OD, mm


(external ⌀)

Length, cm
Color code
Qty


(midbox / box)

0125-М121-30
3,0
4,2
19
5 / 200
0125-М121-35
3,5
4,9
21
5 / 200
0125-М121-40
4,0
5,5
23
5 / 200
0125-М121-45
4,5
6,2
25
5 / 200
0125-М121-50
5,0
6,9
27
5 / 200
0125-М121-55
5,5
7,8
30
5 / 200
0125-М121-60
6,0
8,4
30
5 / 200
0125-М121-65
6,5
8,8
30
5 / 200
0125-М121-70
7,0
9,6
31
5 / 200
0125-М121-75
7,5
10,2
32
5 / 200
0125-М121-80
8,0
10,9
32
5 / 200
0125-М121-85
8,5
11,3
32
5 / 200
0125-М121-90
9,0
12,1
32
5 / 200
0125-М121-95
9,5
12,7
32
5 / 200
Endotracheal Tubes. Reinforced. Uncuffed
Ref. No.:
ID, mm


(internal ⌀)

OD, mm


(external ⌀)

Length, cm
Color code
Qty


(midbox / box)

0125-М121-30
3,0
4,2
19
5 / 200
0125-М121-35
3,5
4,8
21
5 / 200
0125-М121-40
4,0
5,4
23
5 / 200
0125-М121-45
4,5
6,0
25
5 / 200
0125-М121-50
5,0
6,6
27
5 / 200
0125-М121-55
5,5
7,3
30
5 / 200
0125-М121-60
6,0
8,0
30
5 / 200
0125-М121-65
6,5
8,7
30
5 / 200
0125-М121-70
7,0
9,4
31
5 / 200
0125-М121-75
7,5
10,1
32
5 / 200
0125-М121-80
8,0
10,8
32
5 / 200
0125-М121-85
8,5
11,5
32
5 / 200
0125-М121-90
9,0
12,2
32
5 / 200
0125-М121-95
9,5
12,9
32
5 / 200