Medical Products and Supplies
Tracheostomy tubes. R−Trach
• Cuffed, I.D. 6.0-10.0
• Uncuffed , I.D. 6.0-10.0
• Pediatric uncuffed I.D. 3.0-5.0
• Elastic 15 mm connector
---
MEDEREN tracheostomy tubes are designed to provide an effective tracheal seal for ventilated patients to reduce the risk of aspiration. Because of the cuff's large volume, a larger surface area is in contact with the trachea. This allows the cuff to create an effective seal against the trachea at a lower pressure.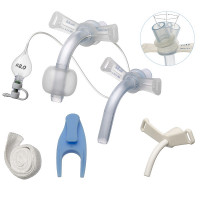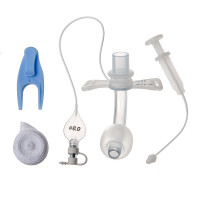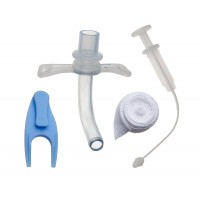 Product Features
Mederen's large and diverse range of tracheostomy tubes caters for the majority of needs associated with creating and maintaining a healthy neck stoma. The optimised ratio between inner and outer diameter is characteristic of all tubes and helps to support patient comfort and good work of breathing.
Designed to establish and maintain an airway in seconds in emergency situations.
Made of non-toxic, clear, kink-resistant PVC material to protect delicate mucosal tissue.
Full-length Radio-opaque line aids the assessment of exact location of the tube.
Soft, thin-walled cuff ensures effective sealing and atraumatic intubation and extubation.
Rounded and smooth tip of the obturator minimizes tissue drag during intubation.
Each unit of comes with an individual disconnect wedge to avoid cross infection.
One-way valve can be efficient and easy for cuff inflation and deflation.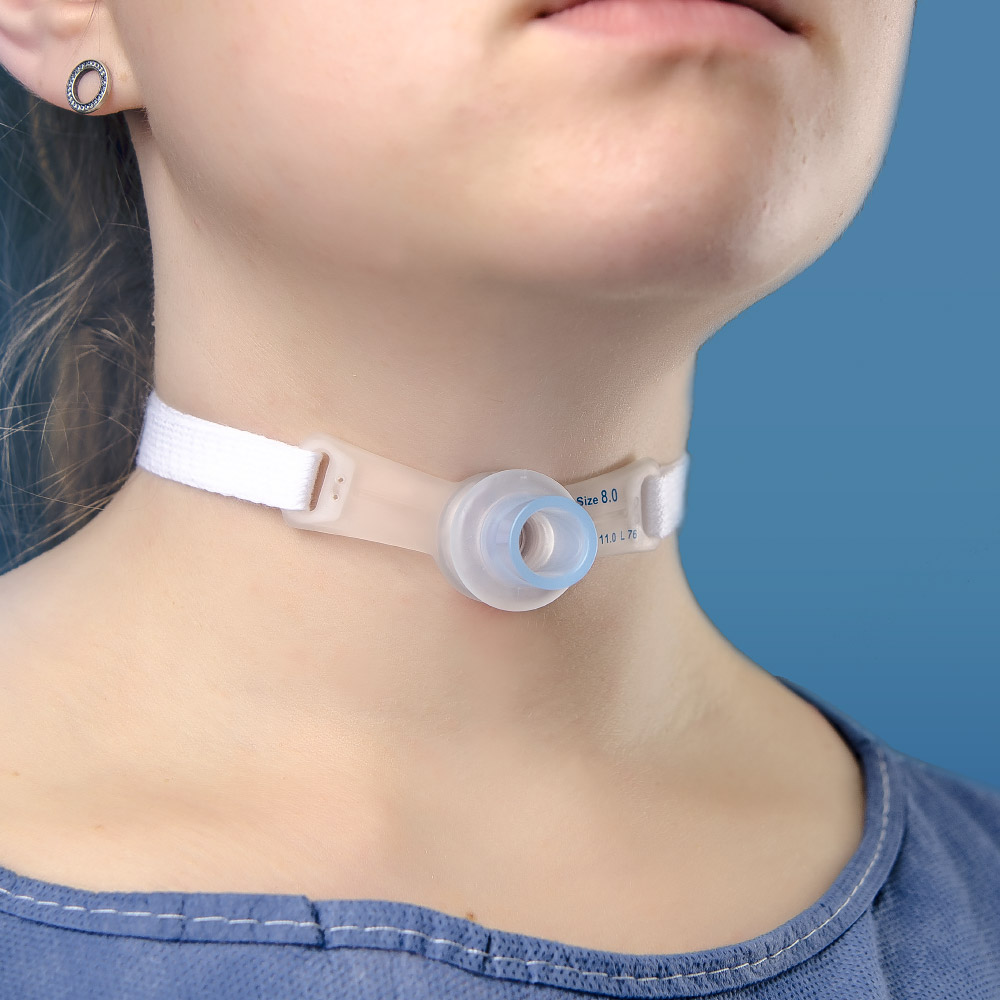 Available Configurations
Tracheostomy tube R−Trach cuffed
Ref. No.:
ID, mm


(internal ⌀)

OD, mm


(external ⌀)

Length, cm
Qty


(midbox / box)

0125-М411-60
6.0
8.3
55
10 / 80
0125-М411-65
6.5
9.0
60
10 / 80
0125-М411-70
7.0
9.6
65
10 / 80
0125-М411-75
7.5
10.3
70
10 / 80
0125-М411-80
8.0
11.0
76
10 / 80
0125-М411-85
8.5
11.6
82
10 / 80
0125-М411-90
9.0
12.3
89
10 / 80
0125-М411-10
10.0
13.3
97
10 / 80
Tracheostomy tube R−Trach uncuffed
Ref. No.:
ID, mm


(internal ⌀)

OD, mm


(external ⌀)

Length, cm
Qty


(midbox / box)

0125-М412-60
6.0
8.3
55
10 / 80
0125-М412-65
6.5
9.0
60
10 / 80
0125-М412-70
7.0
9.6
65
10 / 80
0125-М412-75
7.5
10.3
70
10 / 80
0125-М412-80
8.0
11.0
76
10 / 80
0125-М412-85
8.5
11.6
82
10 / 80
0125-М412-90
9.0
12.3
89
10 / 80
0125-М412-10
10.0
13.3
97
10 / 80
Tracheostomy tube R−Trach pediatric uncuffed
Ref. No.:
ID, mm


(internal ⌀)

OD, mm


(external ⌀)

Length, cm
Qty


(midbox / box)

0125-М431-30
3.0
4.6
39
10 / 80
0125-М431-40
4.0
6.0
41
10 / 80
0125-М431-50
5.0
7.2
44
10 / 80