Medical Products and Supplies
Tracheostomy tubes with inner cannulas. R-Trach. Fenestrated
• Cuffed, I.D. 6.0-10.0
• Uncuffed, I.D. 6.0-10.0
• Soft flanges with joint hitch
---
Supplied as Kit including Fenestrated tracheostomy tube cuffed (percutaneous compatible), Obturator, 2 Fenestrated inner cannula & 1 normal inner cannula with attached 15-mm connector, gauze, sterile brush, plug, strap to fix the tube movement.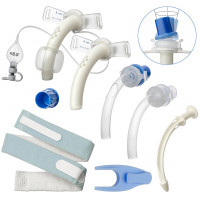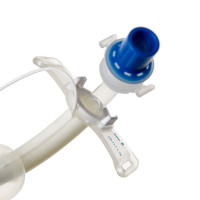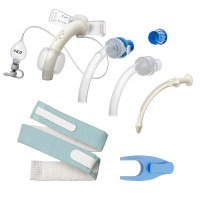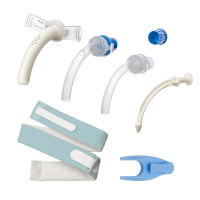 Product Features
Through additional holes in the tube (fenestration), part of the exhaled air is directed towards the vocal cords, facilitating voice formation, ideal for use with voice valve.
Inner Canula is made of Polyurethane (PU)- provides good flexibility, no toxicity & good compatibility with human body "R-Trach" tube connection mechanism is (push & clip) to connect unlike other International brands which has either twist system or stop ring system which are very inconvenient.
Perfectly matched transparent tube and inner cannulas.
Two inner cannulas with integral 15mm twist-lock connector.
One Inner cannula with blue integral 15 mm twist-lock connector with open lumen and cup.
Soft flanges with joint hitch.
Valve with cap.
Soft wide neck plate.
Pilot balloon with size indicator.
Low pressure cuff.
Push-click inner canullas locking device.
Metal free valve for MRI test safety.
Radiopaque tube for radiological purpose.
Smooth, rounded tip obturator facilitates insertion.
Each unit of comes with an individual disconnect wedge to avoid cross infection.
DOP free, latex free, sterile.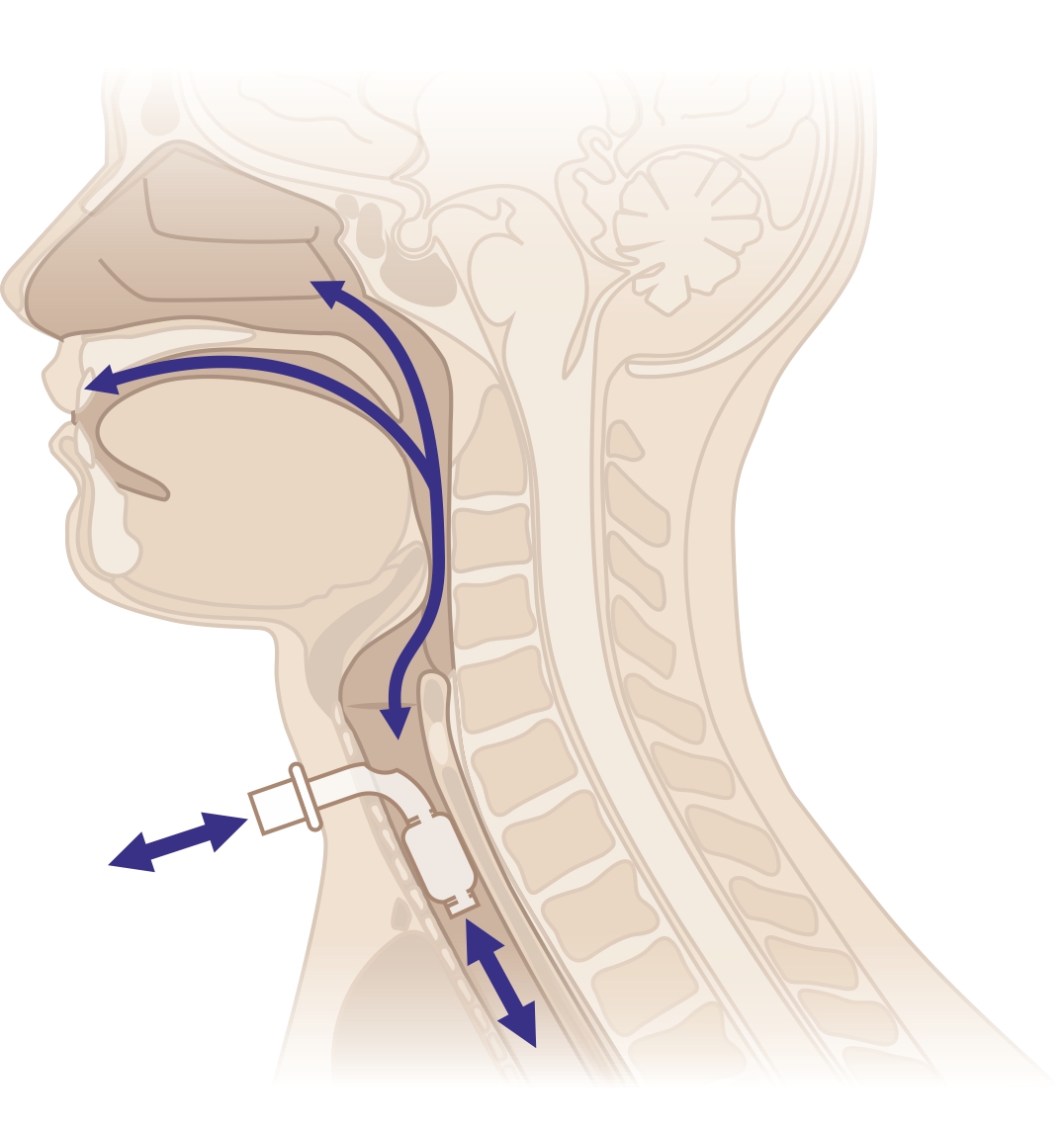 Available Configurations
Fenestrated tracheostomy tube with two inner cannula R-Trach cuffed
Ref. No.:
ID, mm


(internal ⌀)

OD, mm


(external ⌀)

Length, cm
Qty


(midbox / box)

0125-M423-50
5.0
8.6
66
10 / 80
0125-M423-60
6.0
9.2
72
10 / 80
0125-M423-70
7.0
10.6
77
10 / 80
0125-M423-80
8.0
11.7
79
10 / 80
0125-M423-90
9.0
12.8
81
10 / 80
0125-M423-10
10.0
13.8
83
10 / 80
Fenestrated tracheostomy tube with two inner cannula R-Trach uncuffed
Ref. No.:
ID, mm


(internal ⌀)

OD, mm


(external ⌀)

Length, cm
Qty


(midbox / box)

0125-M424-50
5.0
8.6
66
10 / 80
0125-M424-60
6.0
9.2
72
10 / 80
0125-M424-70
7.0
10.6
77
10 / 80
0125-M424-80
8.0
11.7
79
10 / 80
0125-M424-90
9.0
12.8
81
10 / 80
0125-M424-10
10.0
13.8
83
10 / 80