Medical Products and Supplies
Tracheostomy tubes. R-Trach. Fenestrated
• Cuffed, I.D. 5.0-10.0
• Uncuffed, I.D. 5.0-10.0
• Soft flanges with joint hitch
• Neck strap
---
Fenestration allows patient to breath normally with a tracheostomy in situ, helps in cough and making sounds. Used in long term ventilation.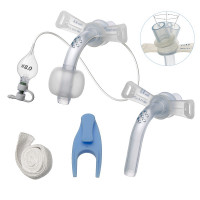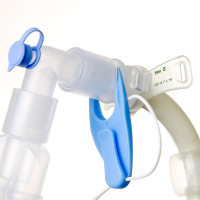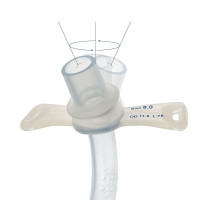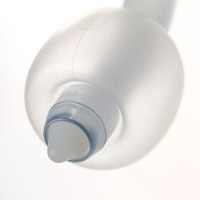 Product Features
Through additional holes in the tube (fenestration), part of the exhaled air is directed towards the vocal cords, facilitating voice formation, ideal for use with voice valve.
Designed to establish and maintain an airway in seconds in emergency situations.
Made of non-toxic, clear, kink-resistant PVC material to protect delicate mucosal tissue.
Full-length Radio-opaque line aids the assessment of exact location of the tube.
Soft, thin-walled cuff ensures effective sealing and atraumatic intubation and extubation.
Rounded and smooth tip of the obturator minimizes tissue drag during intubation.
Each unit of comes with an individual disconnect wedge to avoid cross infection.
One-way valve can be efficient and easy for cuff inflation and deflation.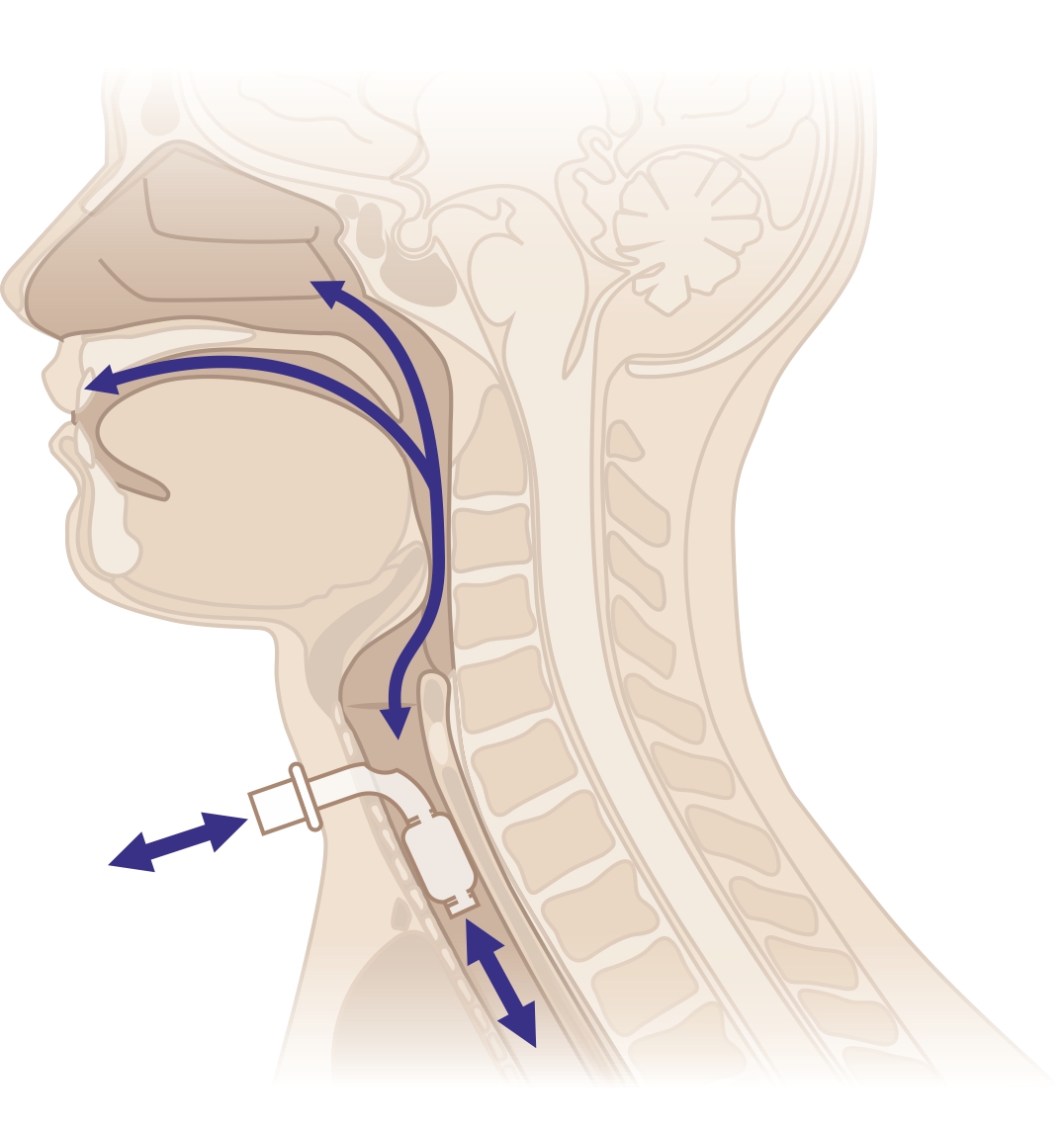 Available Configurations
Fenestrated tracheostomy tube R-Trach cuffed
Ref. No.:
ID, mm


(internal ⌀)

OD, mm


(external ⌀)

Length, cm
Qty


(midbox / box)

0125-M413-60
6.0
8.3
55
10 / 80
0125-M413-65
6.5
9.0
60
10 / 80
0125-M413-70
7.0
9.6
65
10 / 80
0125-M413-75
7.5
10.3
70
10 / 80
0125-M413-80
8.0
11.0
76
10 / 80
0125-M413-85
8.5
11.6
82
10 / 80
0125-M413-90
9.0
12.3
89
10 / 80
0125-M413-10
10.0
13.3
97
10 / 80
Fenestrated tracheostomy tube R-Trach uncuffed
Ref. No.:
ID, mm


(internal ⌀)

OD, mm


(external ⌀)

Length, cm
Qty


(midbox / box)

0125-M414-60
6.0
8.3
55
10 / 80
0125-M414-65
6.5
9.0
60
10 / 80
0125-M414-70
7.0
9.6
65
10 / 80
0125-M414-75
7.5
10.3
70
10 / 80
0125-M414-80
8.0
11.0
76
10 / 80
0125-M414-85
8.5
11.6
82
10 / 80
0125-M414-90
9.0
12.3
89
10 / 80
0125-M414-10
10.0
13.3
97
10 / 80