Medical Products and Supplies
Product Features
Multi-lumen Octopus extension sets maintain separate fluid pathways right up to the catheter hub, preventing the mixing of incompatible drugs within the extension set.
To identify the different infusion lines, each tube has a clamp of different colour.
Octopus allows, in some cases, to avoid the use of stopcocks or ramps of stopcocks.
Needless hubs is a multi-purpose, closed, disinfectable needleless access device for blood sampling, intermittent injections or continuous infusion of fluids or drugs.
The range is equipped with a freely rotating male luer-locking collar to enable easier connection to the IV catheter's female luer, helping reduce mechanical phlebitis and associated complications.
Inner/outer tube diameter 3.0x4.1mm, 1.0x2.3mm.
Line length 10 cm.
Available Configurations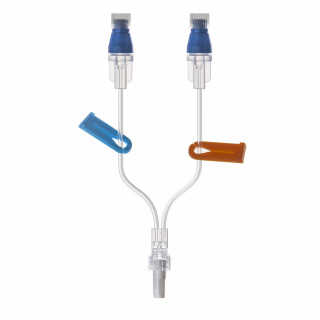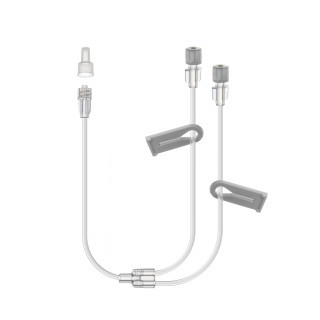 | REF | Description | Line length, cm | Qty in box |
| --- | --- | --- | --- |
| 1416-M702-10 | with 2 needless hubs | 10 | 100 |
| 1416-M703-10 | with 3 needless hubs | 10 | 100 |
| 1416-ML702-10 | with 2 standard Luer connectors | 10 | 50 |