Medical Products and Supplies
Endotracheal Tubes. Parker Flex-tip
• Cuffed: I.D. (2.0-10.0)
• Uncuffed: I.D. (3.0-9.5)
• Non-traumatic intubation
• Color coded connectors
---
This endotracheal tube has a flexible, curved and tapered tip which is meant to facilitate atraumatic intubation. The distal tip, which is the distinguishing feature of this endotracheal tube, is designed to slide past protruding features of the airway, such as the vocal cords and nasal turbinates, without getting hung up on them, causing trauma.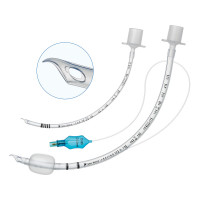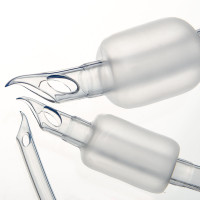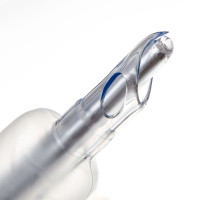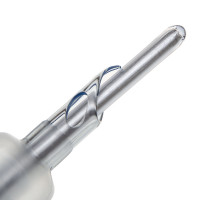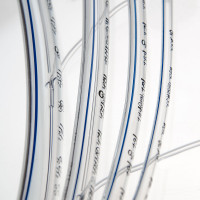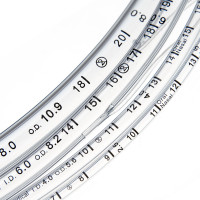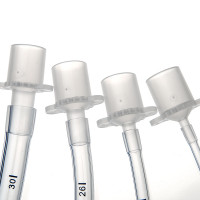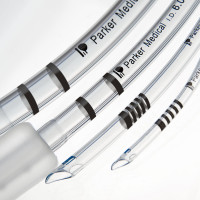 Product Features
Designed to make intubation faster, easier and safer
Thinner cuff provides a gentle cuff seal against the tracheal wall at a lower intracuff pressure
Reduces the risk of compromising the capillary blood flow in the tracheal mucosa
Wide variety of sizes in both Magill & Murphy styles
DEHP-free
Responsive pilot balloons.
Finely heat-welded cuffs (cuffed versions).
Bull-nose tips.
Split-resistant radiopaque lines.
Smooth Murphy eye.
Kink-resistant thermosensitive tube.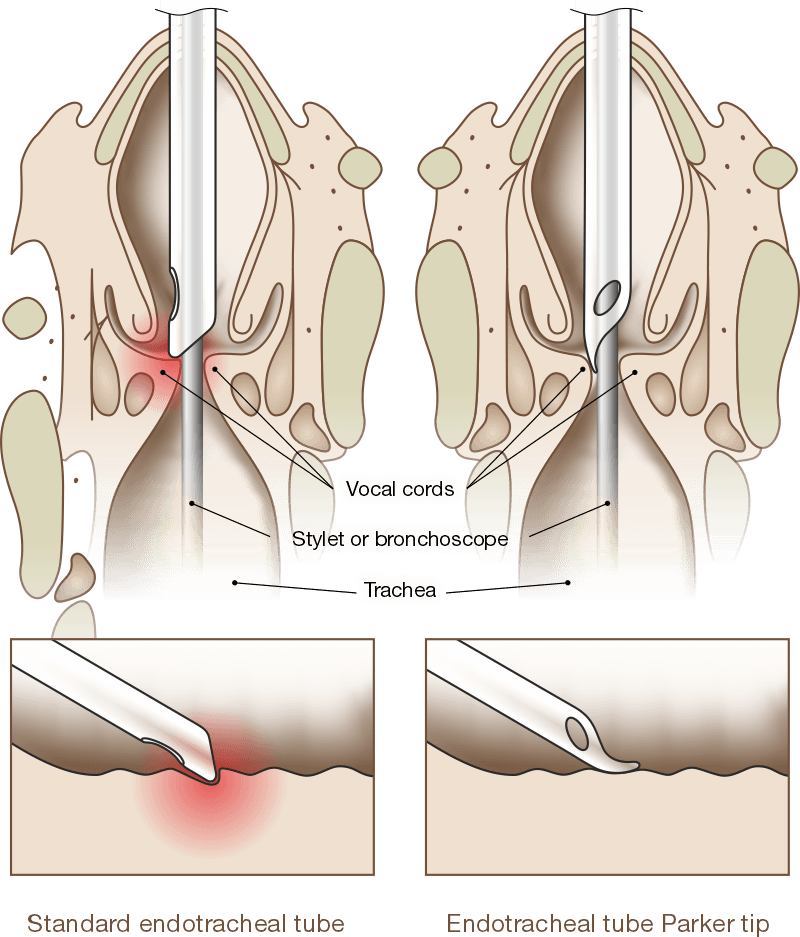 Available Configurations
Endotracheal Tubes. Parker Flex-tip. Cuffed
Ref. No.:
ID, mm


(internal ⌀)

OD, mm


(external ⌀)

Length, cm
Qty


(midbox / box)

0125-М171-20
2,0
3,2
19
10 / 100
0125-М171-25
2,5
3,6
19
10 / 100
0125-М171-30
3,0
4,3
19
10 / 100
0125-М171-35
3,5
5,0
21
10 / 100
0125-М171-40
4,0
5,6
23
10 / 100
0125-М171-45
4,5
6,2
25
10 / 100
0125-М171-50
5,0
6,9
27
10 / 100
0125-М171-55
5,5
7,5
30
10 / 100
0125-М171-60
6,0
8,2
30
10 / 100
0125-М171-65
6,5
8,8
30
10 / 100
0125-М171-70
7,0
9,6
31
10 / 100
0125-М171-75
7,5
10,2
32
10 / 100
0125-М171-80
8,0
10,9
32
10 / 100
0125-М171-85
8,5
11,5
32
10 / 100
0125-М171-90
9,0
12,1
32
10 / 100
0125-М171-95
9,5
12,7
32
10 / 100
0125-М171-10
10,0
13,6
32
10 / 100
Endotracheal Tubes. Parker Flex-tip. Uncuffed
Ref. No.:
ID, mm


(internal ⌀)

OD, mm


(external ⌀)

Length, cm
Qty


(midbox / box)

0125-М 172-20
2,0
3,2
19
10 / 100
0125-М 172-25
2,5
3,6
19
10 / 100
0125-М 172-30
3,0
4,3
19
10 / 100
0125-М 172-35
3,5
5,0
21
10 / 100
0125-М 172-40
4,0
5,6
23
10 / 100
0125-М 172-45
4,5
6,2
25
10 / 100
0125-М 172-50
5,0
6,9
27
10 / 100
0125-М 172-55
5,5
7,5
30
10 / 100
0125-М 172-60
6,0
8,2
30
10 / 100
0125-М 172-65
6,5
8,8
30
10 / 100
0125-М 172-70
7,0
9,6
31
10 / 100
0125-М 172-75
7,5
10,2
32
10 / 100
0125-М 172-80
8,0
10,9
32
10 / 100
0125-М 172-85
8,5
11,5
32
10 / 100
0125-М 172-90
9,0
12,1
32
10 / 100
0125-М 172-95
9,5
12,7
32
10 / 100
0125-М 172-10
10,0
13,6
32
10 / 100