Medical Products and Supplies
Inflatable Anesthesia Face Masks
• Sizes: 0-6
• Color-coded ring
• 15mm and 22mm connection
• Inflatable check valve
---
Air cushion face masks which incorporate a flexible dome to ensure maximum patient comfort and a gas-tight, low pressure seal. All sizes include an inflation port providing a customized fit and increases comfort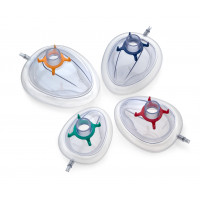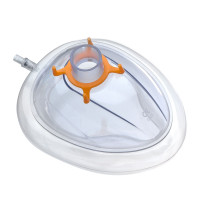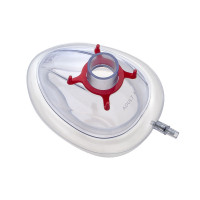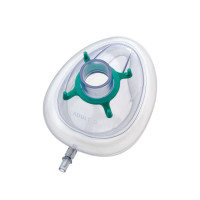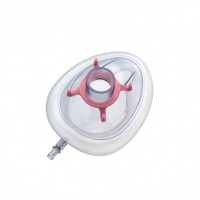 Product Features
Administration of gases coming through a breathing circuit from an anesthesia gas machine or mechanical ventilator, or being delivered by a resuscitation bag, to the nose and mouth of the patient.
Inflatable cushion and rounded edges offer optimal comfort.
Round design and six sizes fit nearly every patient.
15mm and 22mm connection complies with ISO 5356-1 standard.
Equipped with inflatable check valve and color-coded hook ring.
Facial contoured design, providing effective and perfect seal.
Clear and transparent mask.
Available in many sizes from neonatal to adult sizes.
Available Configurations
| Ref. No.: | Type | Size: | Color code: | Connector: |
| --- | --- | --- | --- | --- |
| 0115-М130-00 | Neonate | 0 | | 15М |
| 0115-М130-01 | Infant | 1 | | 15М |
| 0115-М130-02 | Child standard | 2 | | 22М |
| 0115-М130-03 | Small adult | 3 | | 22М |
| 0115-М130-04 | Medium adult | 4 | | 22М |
| 0115-М130-05 | Large adult | 5 | | 22М |
| 0115-М130-06 | Ultra adult | 6 | | 22М |