Medical Products and Supplies
Oxygen Masks. Low-flow
• Standard, size: S-L
• Elongated, size: M-XL
---
The clinically clean oxygen masks are used to administer oxygen. The adjustable nose clip and the under-chin design increase the comfort and acceptance of these masks. Together, their superb fit and excellent seal ensure the best possible provision for patients.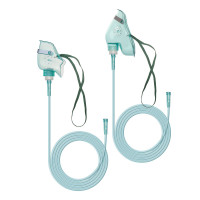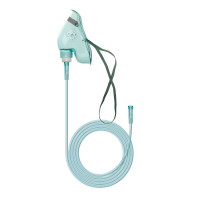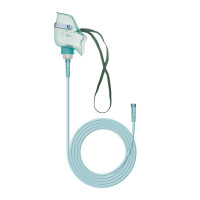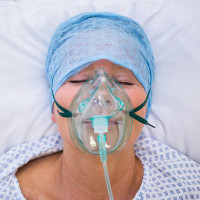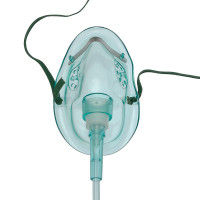 Product Features
A mask fits over the mouth and nose of the patient and consists of exhalation ports (holes on the side of the mask) through which the patient exhales CO2 (carbon dioxide). These holes should always remain open. The mask is held in place by an elastic around the back of the head, and it has a metal piece to shape over the nose to allow for a better mask fit for the patient. Humidified air may be attached if concentrations are drying for the patient.
Clear, soft vinyl for patient comfort and visual assessment.
Adjustable nose clip assures comfortable fit (mask without nose clip is also available).
Complete with 213-1542 mm, oxygen supply tubing.
Transparent and green is available.
Available Configurations
Standard mask
Ref. No.:
Size
Tube length, cm
Qty. (box/carton

)

0115-M161-11
S
213
1/50
0115-M161-12
S
430
1/50
0115-M161-13
S
762
1/50
0115-M161-14
S
1542
1/50
0115-M161-21
L
213
1/50
0115-M161-22
L
430
1/50
0115-M161-23
L
762
1/50
0115-M161-24
L
1542
1/50
Elongated mask
Ref. No.:
Size
Tube length, cm
Qty. (box/carton

)

0115-M162-31
M
213
1/50
0115-M162-32
M
430
1/50
0115-M162-33
M
762
1/50
0115-M162-34
M
1542
1/50
0115-M162-41
XL
213
1/50
0115-M162-42
XL
430
1/50
0115-M162-43
XL
762
1/50
0115-M162-44
XL
1542
1/50