Medical Products and Supplies
Product Features
The Laryngeal Mask has built-in anatomically correct curve for fast and easy insertion.
Soft, flexible tube with spiral reinforced wire reducing risk of kinking.
The extra soft cuff enables best sealing but least pressure to the patient's airway.
It is preferred as an alternative when an ET tubing is deemed unnecessary to build a safe airway.
It functions as a conduit for an endotracheal tube in cannot intubate - cannot ventilate situations (CI-CV) situation.
It is also needed in a situation where it is necessary to place an endotracheal tube after insertion
The depth marks are convenient for monitoring correct cuff position.
It is environmentally safe and fully disposable so no concerns on cross-contamination or infectious disease would occur.
Silicone smooth cuff provides good and soft sealing.
Designed for elective, outpatient surgical procedures.
Ideal for emergency and prehospital settings.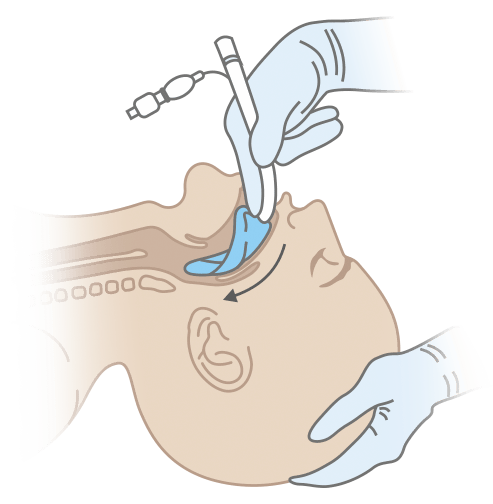 Available Configurations
Silicone Laryngeal Mask non-reinforced
Ref. No.:

Size
Length, mm
Qty


(midbox / box)

0125-M521-10
1.0
87,5±10
1/10
0125-M521-15
1.5
100±10
1/10
0125-M521-20
2.0
120±10
1/10
0125-M521-25
2.5
130±10
1/10
0125-M521-30
3.0
175±10
1/10
0125-M521-40
4.0
175±10
1/10
0125-M521-50
5.0
195±10
1/10
0125-M521-60
6.0
195±10
1/10
Silicone Laryngeal Mask non-reinforced
Ref. No.:

Size
Length, mm
Qty


(midbox / box)

0125-M522-10
1.0
180±10
1/10
0125-M522-15
1.5
180±10
1/10
0125-M522-20
2.0
185±10
1/10
0125-M522-25
2.5
185±10
1/10
0125-M522-30
3.0
210±10
1/10
0125-M522-40
4.0
210±10
1/10
0125-M522-50
5.0
240±10
1/10