Medical Products and Supplies
Jet Nebulizer Sets
• With mouth piece
• With corrugate Tube
• Chamber value 6-20ml
---
This nebuliser set with a mouthpiece provides excellent nebulisation for more efficient use of the medication. It reduces the amount of time needed for therapy with better nebulization and nebulizes in the upright position as well as in the angled position.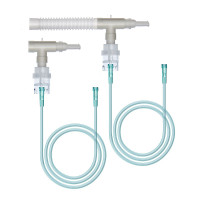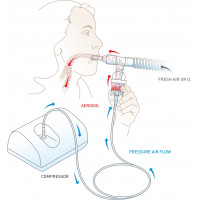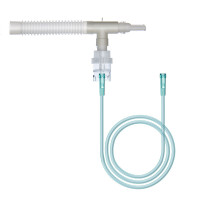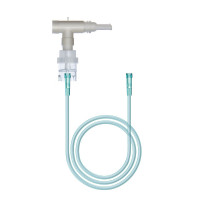 Product Features
This reusable neb kit is meant to work with all standard piston compressors
Medication cup features a turn-locking seal the prevents medication spillage
Comes with a mouthpiece that lets you receive your treatment from a 45 degree angle, letting your relax more
Since this neb kit is reusable, it is good for 6 months' worth of treatments
Jet Nebulizer
T Piece
Mouth Piece
6 Inches Corrugate Tube
7FT Oxygen Tubing
This is a reusable neb kit that works with all standard piston pump compressors. Because this product is reusable, it can be used for 6 months' worth of treatments. The medication cup this nebulizer set uses features a 1/4 turn assembly design that provides you with a leak-proof seal, so you don't have to worry about spilling medication! The medication cup features graduations to help you better pour in the correct amount of medication each time. Also, this kit includes a mouthpiece that enables you to receive a nebulizer treatment up to a 45 degree angle, which helps you relax more during your treatment. This neb kit is dishwasher safe, saving you time cleaning after treatments!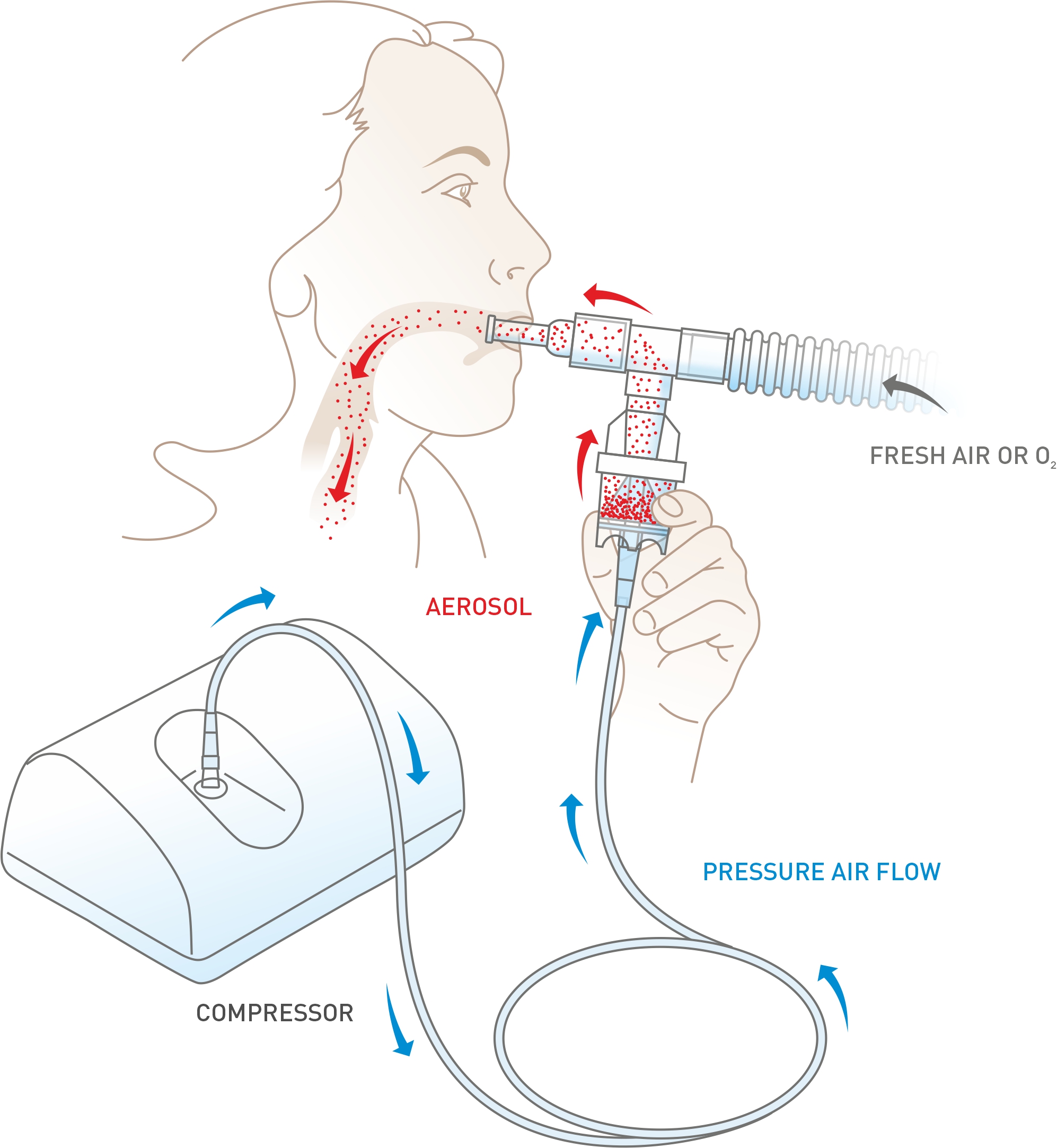 Available Configurations
| Ref. No.: | Size: | Type | Qty./box |
| --- | --- | --- | --- |
| 0110-M100-01 | 6 | with mouth piece | 100 |
| 0110-M100-02 | 15 | with mouth piece | 100 |
| 0110-M200-01 | 6 | with Corrugate Tube and mouth piece | 100 |
| 0110-M200-02 | 20 | with Corrugate Tube and mouth piece | 100 |