Medical Products and Supplies
Flat Wound Drainage Reservoir Spring-Vac
• Bedside or Leg types
• Volume: 500-1500 ml
---
Closed drainage reservoir provides effective evacuation of wound discharge with a constant vacuum level throughout the entire drainage period. Reduces the chance of cross contamination.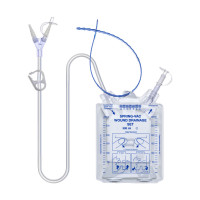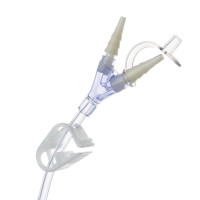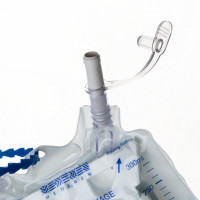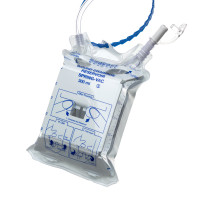 Product Features
Compact and Self Contained System allows complete patient ambulation.
Pre-compressed State of Package saves the shipping cost and storage space.
Y-connector for Bilateral Drainage.
Attached Stepped Adapters allows connecting to other sizes on demand which facilitates easy connection to drainage system.
Internal Anti-reflux Valve is incorporated to prevent reverse flow during emptying and reactivation.
Reclosable Pouring Spout permits convenient emptying of the reservoir unit and system reactivated when required.
Transparent Sidewall with Clearly Marked Graduations at 25 cc Increments facilitates quick and easy identification and measurement of exudate.
Latex-free Construction eliminates latex-induced allergic reactions.
Reservoir is available in 150ml, 300ml and 450ml sizes.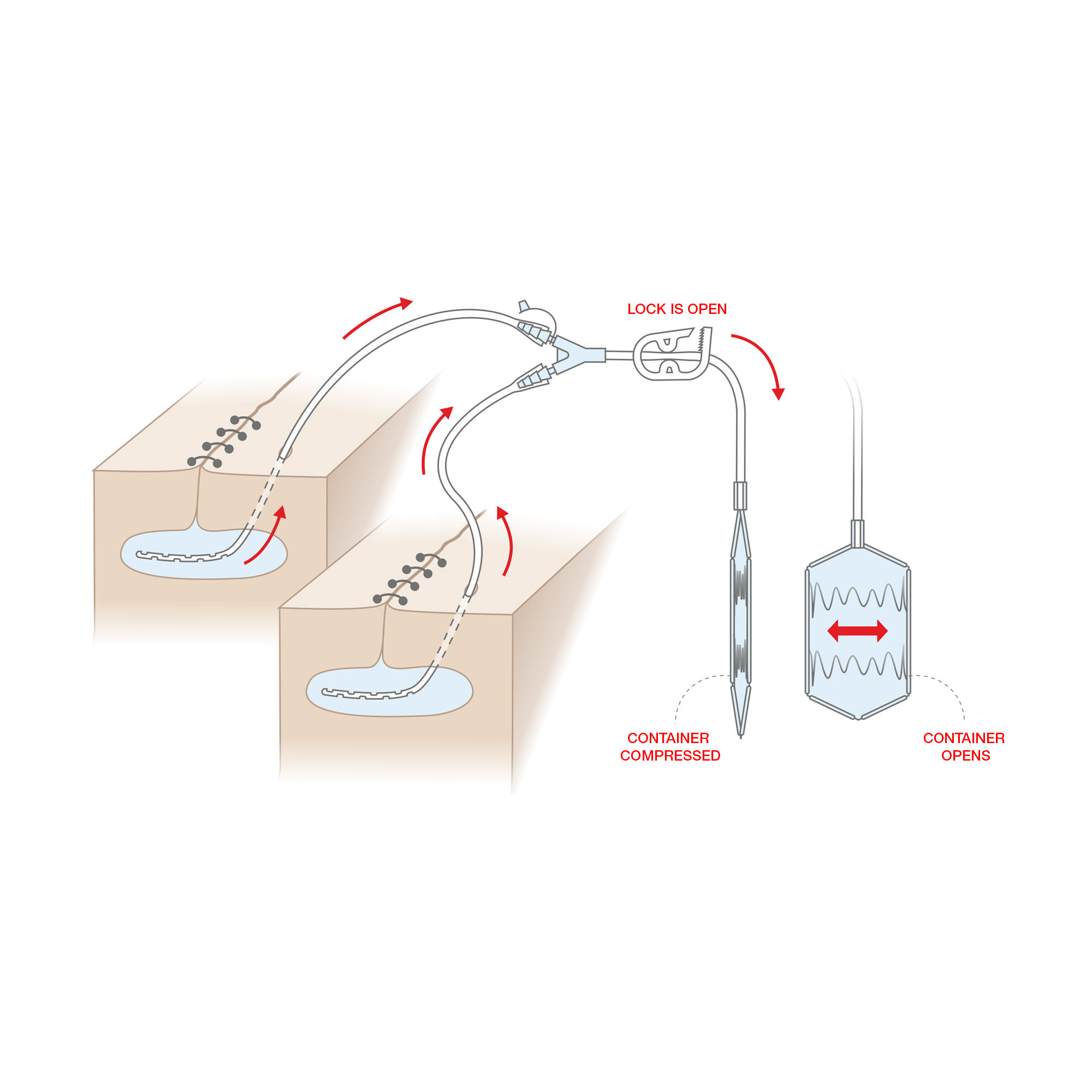 Available Configurations
| REF | Volume (ml) | Qty in box |
| --- | --- | --- |
| 0615-M800SV | 150 | 1 / 10 |
| 0615-M300SV | 300 | 1 / 10 |
| 0615-M450SV | 450 | 1 / 10 |