Medical Products and Supplies
Yankauer suction set
• Tube length: 180 - 360 cm
• Bulb or plain handle tip
• Vacuum thumb control
---
Yankauer is a suction set used for the removal of blood and fluids removal during open surgery while the product is connected to an external source of suction. It has a rigid transparent suction handle available with bulb/plain open tip and with or without Vacuum thumb control.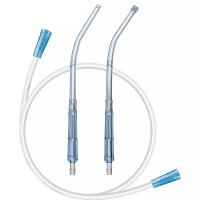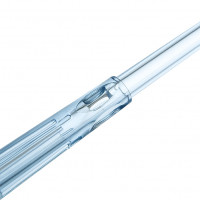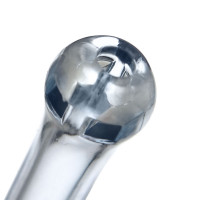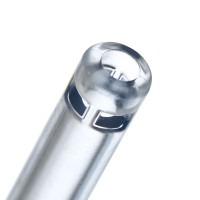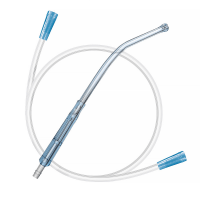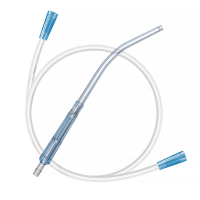 Product Features
Suitable for pre-operative removal of secretion and body fluids;
Connection tubing attaches to most suction equipment's. 2 Soft female connectors on either side. Flexible, low coil memory allows for easy draping. Collapse-resistant striated tubing improves clinical outcomes.;
Yankur Handle is open end with 2 or 4 lateral eyes to withstand negative pressure and ensures continuous and easy suction of fluid. Handle available in bulb/plain tip with or without vacuum thumb control;
Tube dimensions : I.D. 6.0 mm, 7.0 mm & O.D. 8.5 mm, 10.0 mm;
Tube length: 180 - 360 cm;
Sterilised with ethylene oxide.
Available Configurations
Yankauer Handle with plain tip and vacuum thumb control
| REF | I.D. | Tube length, mm | Qty in box |
| --- | --- | --- | --- |
| 0615-M331-01 | 19 CH (1/4" 6.35 mm) | 1800 | 50 |
| 0615-M331-02 | 19 CH (1/4" 6.35 mm) | 2000 | 50 |
| 0615-M331-03 | 19 CH (1/4" 6.35 mm) | 3000 | 50 |
| 0615-M331-04 | 14 CH (3/16" 4.76 mm) | 1800 | 50 |
| 0615-M331-05 | 14 CH (3/16" 4.76 mm) | 2000 | 50 |
| 0615-M331-06 | 14 CH (3/16" 4.76 mm) | 3000 | 50 |
| 0615-M331-620 | 6.0 mm | 2000 | 50 |
| 0615-M331-630 | 6.0 mm | 3000 | 50 |
| 0615-M331-636 | 6.0 mm | 3600 | 50 |
Yankauer Handle with bulb tip and vacuum thumb control
| REF | I.D. | Tube length, mm | Qty in box |
| --- | --- | --- | --- |
| 0615-M332-01 | 19 CH (1/4" 6.35 mm) | 1800 | 50 |
| 0615-M332-02 | 19 CH (1/4" 6.35 mm) | 2000 | 50 |
| 0615-M332-03 | 19 CH (1/4" 6.35 mm) | 3000 | 50 |
| 0615-M332-04 | 14 CH (3/16" 4.76 mm) | 1800 | 50 |
| 0615-M332-05 | 14 CH (3/16" 4.76 mm) | 2000 | 50 |
| 0615-M332-06 | 14 CH (3/16" 4.76 mm) | 3000 | 50 |
| 0615-M332-618 | 6.0 mm | 1800 | 50 |
| 0615-M332-620 | 6.0 mm | 2000 | 50 |
| 0615-M332-630 | 6.0 mm | 3000 | 50 |
| 0615-M332-636 | 6.0 mm | 3600 | 50 |
Yankauer Handle with plain tip
| REF | I.D. | Tube length, mm | Qty in box |
| --- | --- | --- | --- |
| 0615-M333-01 | 19 CH (1/4" 6.35 mm) | 1800 | 50 |
| 0615-M333-02 | 19 CH (1/4" 6.35 mm) | 2000 | 50 |
| 0615-M333-03 | 19 CH (1/4" 6.35 mm) | 3000 | 50 |
| 0615-M333-04 | 14 CH (3/16" 4.76 mm) | 1800 | 50 |
| 0615-M333-05 | 14 CH (3/16" 4.76 mm) | 2000 | 50 |
| 0615-M333-06 | 14 CH (3/16" 4.76 mm) | 3000 | 50 |
| 0615-M333-618 | 6.0 mm | 1800 | 50 |
| 0615-M333-620 | 6.0 mm | 2000 | 50 |
| 0615-M333-630 | 6.0 mm | 3000 | 50 |
| 0615-M333-636 | 6.0 mm | 3600 | 50 |
Yankauer Handle with bulb tip
| REF | I.D. | Tube length, mm | Qty in box |
| --- | --- | --- | --- |
| 0615-M334-01 | 19 CH (1/4" 6.35 mm) | 1800 | 50 |
| 0615-M334-02 | 19 CH (1/4" 6.35 mm) | 2000 | 50 |
| 0615-M334-03 | 19 CH (1/4" 6.35 mm) | 3000 | 50 |
| 0615-M334-04 | 14 CH (3/16" 4.76 mm) | 1800 | 50 |
| 0615-M334-05 | 14 CH (3/16" 4.76 mm) | 2000 | 50 |
| 0615-M334-06 | 14 CH (3/16" 4.76 mm) | 3000 | 50 |
| 0615-M334-618 | 6.0 mm | 1800 | 50 |
| 0615-M334-620 | 6.0 mm | 2000 | 50 |
| 0615-M334-630 | 6.0 mm | 3000 | 50 |
| 0615-M334-636 | 6.0 mm | 3600 | 50 |