Medical Products and Supplies
PVC Nelaton Catheters with hydrophilic coating
• Standard: 400 mm, Fr 12-24
• Female: 180 mm, Fr 6-24
---
A hydrophilic catheter has a coating that, with the addition of water, allows for smooth insertion and removal of the catheter without the use of a lubricating gel. Clinical studies have shown that using hydrophilic-coated catheters for intermittent catheterization reduces urethral micro trauma.
Product Features
Material: Medical grade PVC
Two lateral eyelet with smooth edges
Size(FR): 6, 8, 10, 12, 14, 16, 18, 20, 22, 24
Standard Length: 40cm (Female Type Length: 18cm)
Sterilization: EO sterile
Frosted surface or transparent.
Atraumatic, softly rounded closed tip.
Radiopaque line (x-ray visualization) available.
Colour coded connector.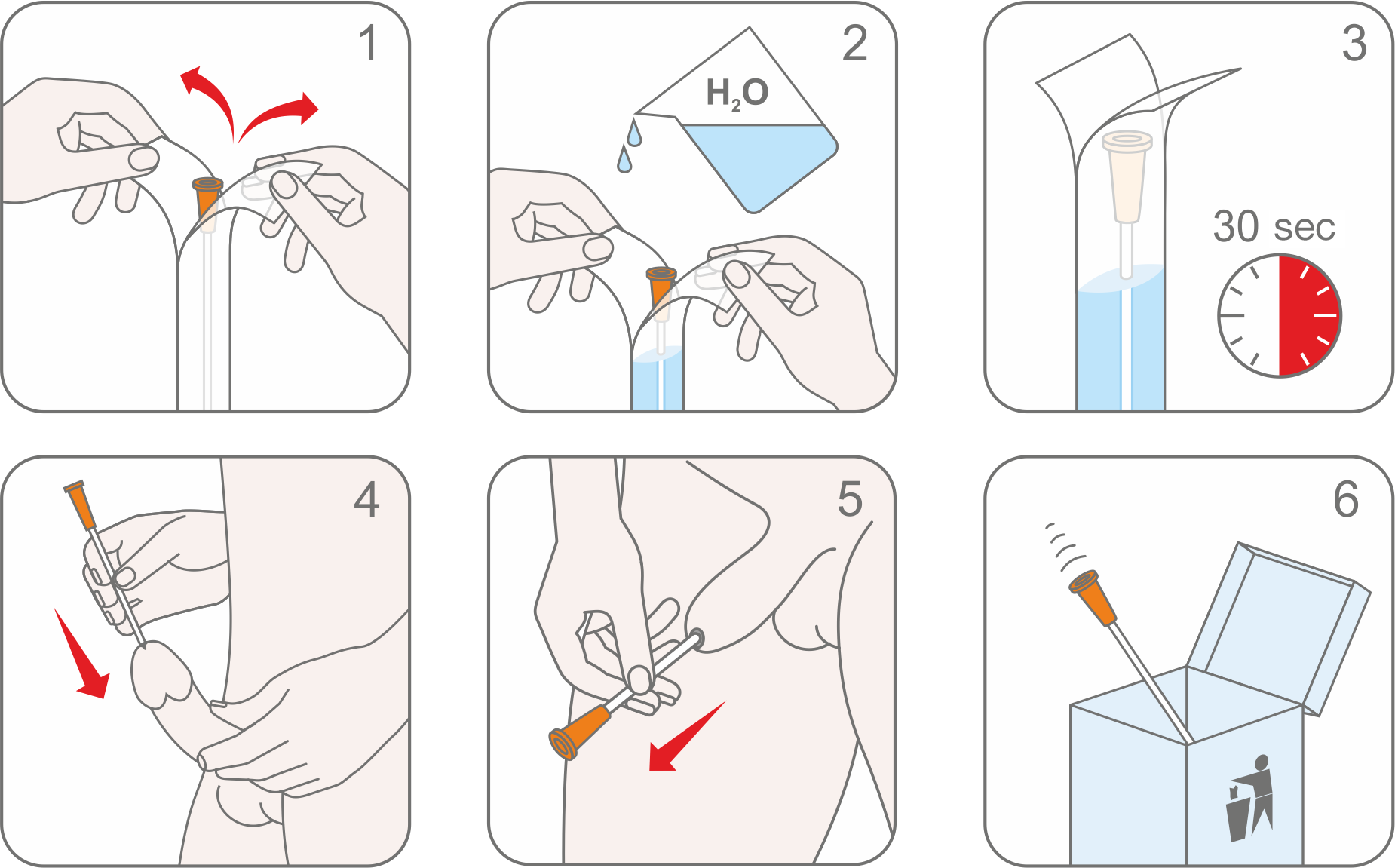 Available Configurations
Male Nelaton Catheter
| Ref. No.: | Size, Ch/Fr: | Length, mm: |
| --- | --- | --- |
| 1604-M505-12 | 12 Fr / Ch | 400 MM |
| 1604-M505-14 | 14 Fr / Ch | 400 MM |
| 1604-M505-16 | 16 Fr / Ch | 400 MM |
| 1604-M505-18 | 18 Fr / Ch | 400 MM |
| 1604-M505-20 | 20 Fr / Ch | 400 MM |
| 1604-M505-22 | 22 Fr / Ch | 400 MM |
| 1604-M505-24 | 24 Fr / Ch | 400 MM |
Female Nelaton Catheter
| Ref. No.: | Size, Ch/Fr: | Length, mm: |
| --- | --- | --- |
| 1604-M506-06 | 6 Fr / Ch | 180 MM |
| 1604-M506-08 | 8 Fr / Ch | 180 MM |
| 1604-M506-10 | 10 Fr / Ch | 180 MM |
| 1604-M506-12 | 12 Fr / Ch | 180 MM |
| 1604-M506-14 | 14 Fr / Ch | 180 MM |
| 1604-M506-16 | 16 Fr / Ch | 180 MM |
| 1604-M506-18 | 18 Fr / Ch | 180 MM |
| 1604-M506-20 | 20 Fr / Ch | 180 MM |
| 1604-M506-22 | 22 Fr / Ch | 180 MM |
| 1604-M506-24 | 24 Fr / Ch | 180 MM |