Medical Products and Supplies
PVC Nelaton Catheters
• Standard: 400 mm, Fr 12-24
• Tiemann tip: 400 mm, Fr 6-24
• Female: 180 mm, Fr 6-24
• Pediatric: 400 mm, Fr 6-10
---
PVC urinary catheters with 40 cm long (standard) and 18 cm length (female). Available sizes from 6 to 24 Fr. The angular Tiemann tip (curved tip) enables the prostrate gland to be circumnavigated in an especially careful manner. A mark on the connector shows the alignment of the Tiemann tip whilst it is being inserted.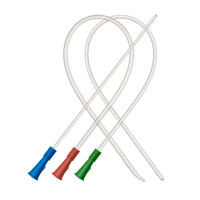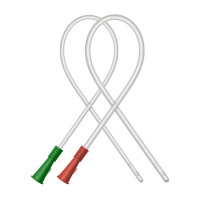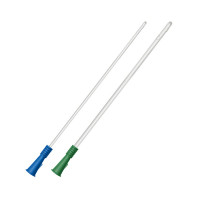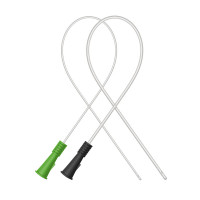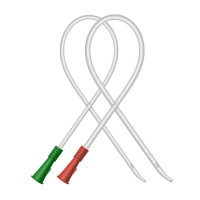 Product Features
Nelaton catheters are used for short term bladder catheterisation.
Manufactured from non-toxic, non-irritant medical grade PVC compatible with catheter lubricants.
Frozen surface tubing for super smooth intubation.
Distal end is coned for non traumatic introduction with two lateral eyes for efficient drainage.
Proximal end is fitted with universal funnel shaped connector for extension.
Funnel shape connectors are colour coded for instant identification of sizes.
Available in Male? Male Tiemann tip, Female and smal-size Pediatric versions.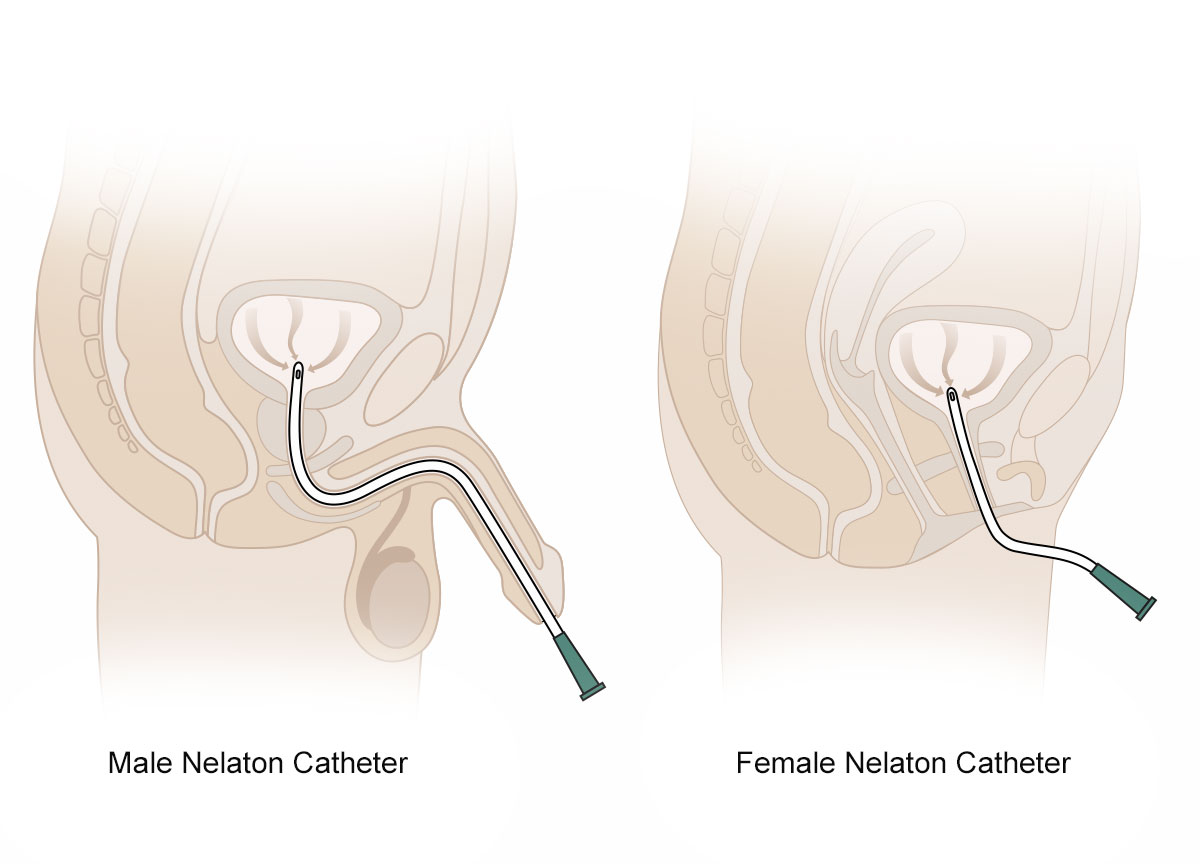 Available Configurations
Male Nelaton Catheter
| Ref. No.: | Size, Ch/Fr: | Length,: |
| --- | --- | --- |
| 1604-M501-12 | 12 | 400 |
| 1604-M501-14 | 14 | 400 |
| 1604-M501-16 | 16 | 400 |
| 1604-M501-18 | 18 | 400 |
| 1604-M501-20 | 20 | 400 |
| 1604-M501-22 | 22 | 400 |
| 1604-M501-24 | 24 | 400 |
Female Nelaton Catheter
| Ref. No.: | Size, Ch/Fr: | Length,: |
| --- | --- | --- |
| 1604-M502-06 | 6 | 180 |
| 1604-M502-08 | 8 | 180 |
| 1604-M502-10 | 10 | 180 |
| 1604-M502-12 | 12 | 180 |
| 1604-M502-14 | 14 | 180 |
| 1604-M502-16 | 16 | 180 |
| 1604-M502-18 | 18 | 180 |
| 1604-M502-20 | 20 | 180 |
| 1604-M502-22 | 22 | 180 |
| 1604-M502-24 | 24 | 180 |
Nelaton Catheter Tiemann tip
| Ref. No.: | Size, Ch/Fr: | Length,: |
| --- | --- | --- |
| 1604-M503-06 | 6 | 400 |
| 1604-M503-08 | 8 | 400 |
| 1604-M503-10 | 10 | 400 |
| 1604-M503-12 | 12 | 400 |
| 1604-M503-14 | 14 | 400 |
| 1604-M503-16 | 16 | 400 |
| 1604-M503-18 | 18 | 400 |
| 1604-M503-20 | 20 | 400 |
| 1604-M503-22 | 22 | 400 |
| 1604-M503-24 | 24 | 400 |
Pediatric Nelaton Catheter
| Ref. No.: | Size, Ch/Fr: | Length,: |
| --- | --- | --- |
| 1604-M501-06 | 6 | 400 |
| 1604-M501-08 | 8 | 400 |
| 1604-M501-10 | 10 | 400 |