Medical Products and Supplies
Tuohy Epidural Needles
• With standart hub 16G
• With Petals type hub17,18G
---
Tuohy epidural needles used for single shot or continuous epidural procedures. Sterile, single use modified Tuohy point is designed to provide enhanced tactile feel and has a short point length to minimize accidental dural puncture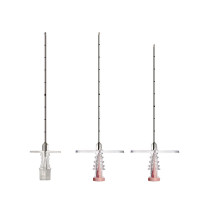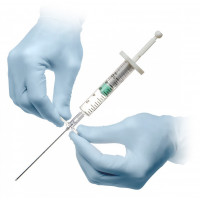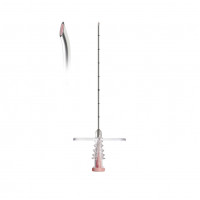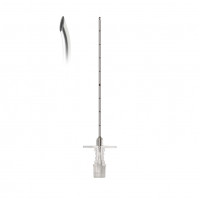 Product Features
2 needles types: with standart hub, with Petals type hub;
centimetric graduations depth markings assist in awareness of needle placement depth;
a transparent hub to visualise any fluid reflux (blood or CSF);
the heel of the bevel is smoothed to reduce the risk of cutting the epidural catheter
a stainless steel stylet (except code 184.881: plastic stylet);
the hub of the stylet of Petals-needle is colour-coded according to the diameter of the needle and features a lug to indicate the orientation of the bevel;
unique one-piece plastic stylet is fitted to prevent tissue coring and is lighter to enhance tactile feel during insertion;
sterile product for single use;
sizes available : 16-18G with length 80-90 mm.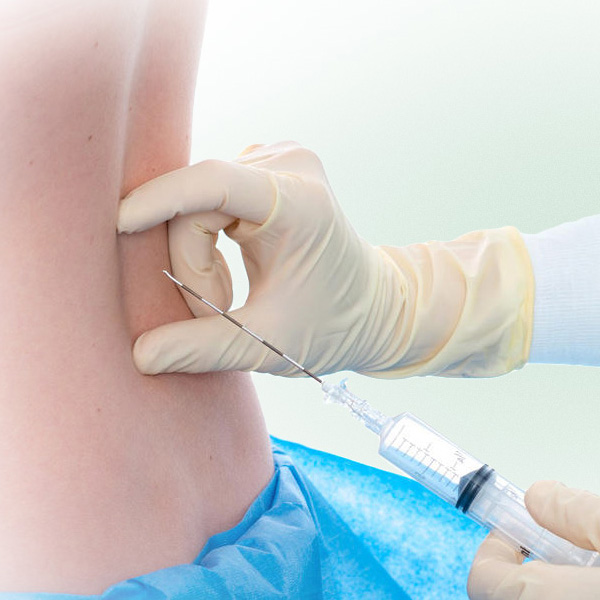 Available Configurations
Standard hub
| Ref. № | Size | Length, мм | Diameter, мм |
| --- | --- | --- | --- |
| T1690 | 16G×3½'' | 90 | 1,65 |
Petals hub
| Ref. № | Size | Length, мм | Diameter, мм |
| --- | --- | --- | --- |
| TP1880 | 18G×3'' | 80 | 1,25 |
| TP1890 | 18G×3½'' | 90 | 1,25 |
Epidural catheterisation technique
1. Open pack using sterile technique.
2. Remove plastic tip protector and examine needle body and tip in order to confirm its integrity.
3. Remove stylet of epidural needle then place it again to confirm smooth movement.
4. Prepare puncture area for the procedure according to standard aseptic technique and apply local anesthesia.
5. Determine a puncture area (point) according to accepted procedure. When determining distance between puncture area and epidural space, you can use cm markings on the epidural needle. These markings can be in the form of a single thin line or 1cm long heavy lines.
6. Start the puncture with the epidural needle. Continue the procedure with standard Loss of Resistance technique or hanging drop technique and confirm reaching to the epidural space.
7. If the use of Epidural Catheter is intended, advance catheter through epidural needle to the extent that the procedure indicates. During this process pay attention to the cm markings on the catheter. After placement of the catheter at desired length, pull back epidural needle while maintaining catheter position within epidural space.
IMPORTANT: Do not pull back catheter for any reason during the process of passing it through Epidural Needle. In cases when pulling back epidural catheter is inevitable then withdraw epidural needle first, then remove the catheter. Otherwise there is a risk of cutting the epidural catheter by the epidural needle bevel.
8. Complete Epidural application.
9. Dispose Epidural needle according to medical waste regulations.
WARNINGS:
This device is for professional use only and should be used only by trained personnel.
Do not use if package is torn or damaged. These are not sterile.
Store in cool, dry and dust free environments.
After use dispose device according to medical disposal regulations.
Do not apply any techniques other than the approved procedure.
During removal of the catheter, if there is resistance do not force. Then try again by injecting saline inside catheter with high pressure and withdraw (without forcing).