Medical Products and Supplies
Ventilation Breathing Circuits. Heated Wire
• Adult Ø22 mm
• Neonate Ø10 mm
• Corrugated
---
Heated circuits are used to avoid damage to the lungs and airways of long-term ventilated patients resulting from the use of dry and cool breathing gases.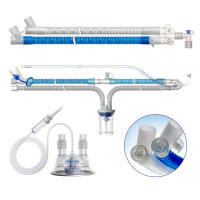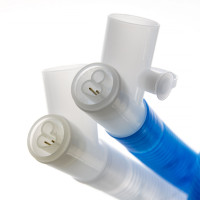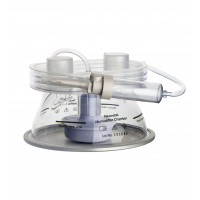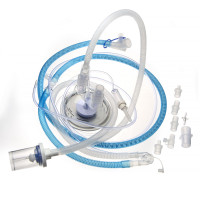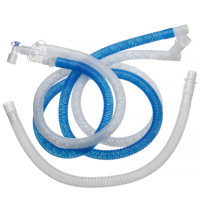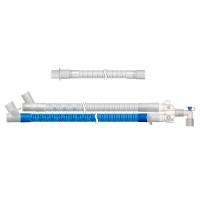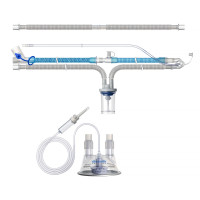 Product Features
Standard connecotr (10mm, 22mm).
Designed for use with heated-wire humidifier.
Heating wire technology for improved air heating and minimization of condensation and contamination.
Spiral wire inside the tubing uniformly heating limbs without cold spots.
Compatible with MR850.
Easy color identification: blue inspiratory limb, white expiratory limb.
Available Configurations
Ventilation Breathing Circuits. Heated Wire. Corrugated. Neonate Ø10 mm
Length 160 cm, Wye Connector with ports, T-type connector with port, humidification chamber, limb 60 cm, water trap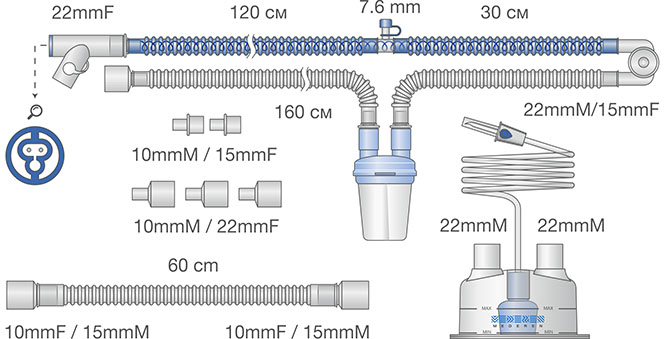 Length 160 cm, Wye Connector with ports, T-type connector with port, limb 60 cm, water trap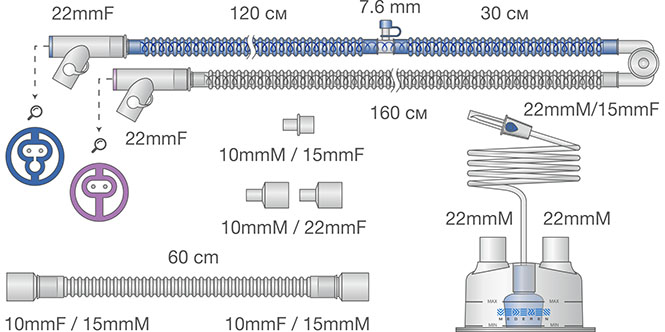 Ventilation Breathing Circuits. Heated Wire. Adult Ø22 mm
Length 150 cm, Wye Connector with ports, patient elbow with CO₂ port, limb 60 cm, straight connector

Length 150 cm, Wye Connector with ports, patient elbow with CO₂ port, humidification chamber, limb 60 cm, straight connector