A better system for monitoring unstable blood pressure
VitalMiner is hailed as a potential lifesaver by Cincinnati Children's Hospital Medical Center, where it is being piloted in intensive-care unit.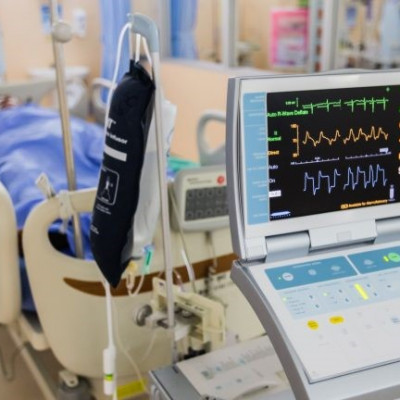 VitalMiner, a new software system to measure hemodynamic instability – unstable blood pressure – in intensive-care patients is hailed as a potential lifesaver by Cincinnati Children's Hospital Medical Center, where it is being piloted.
"Earlier prediction of physiological deterioration of patients by using 'smart' monitoring software and machine learning algorithms will save lives and enable better informed resuscitation of the critically ill and injured," said Cincinnati Children's Hospital's Prof. Victor F. Garcia, founding director of the hospital's trauma services and a professor of surgery and pediatrics.
VitalMiner was developed by Prof. Mark Last from the Department of Software and Information Systems Engineering at Ben-Gurion University of the Negev (BGU) in collaboration with Garcia and pediatric surgeon Prof. Raphael Udassin at Hadassah Medical Center in Jerusalem.
Preliminary findings from three hospitals suggest that VitalMiner may predict hemodynamic instability several hours before current state-of-the-art monitors, with up to 6 percent better sensitivity and up to 13% better specificity. Advanced algorithms catch problems even before symptoms appear – a critical window if clinical intervention is to be successful.
The system can be used in emergency rooms, intensive care transports, home intensive-care services and military hospitals. The software connects to existing vital signs monitors as well as the ICU's clinical information system.
The next step is to find a commercialization partner, explained Netta Cohen, CEO of BGN Technologies, the university's technology-transfer arm. "We are certain that this important invention will not only help save lives, but also shorten the length of ICU stay, thus lowering hospitalization costs."
BGU's collaborations with Cincinnati Children's Hospital began in 2012 and have already resulted in seven projects (out of 210 submitted for consideration) selected to receive up to $100,000 in the first round from both institutions.
Last year, the startup company Xact Medical was established based on a product that emerged from the collaboration.